The Final Fantasy XIV: A Realm Reborn official site has released another sneak peek for Patch 2.3. Owners of a FFXIV account can expect new additions to the main scenario. Fans of Hildibrand will also get to solve a new case for FFXIV Gil and FFXIV items.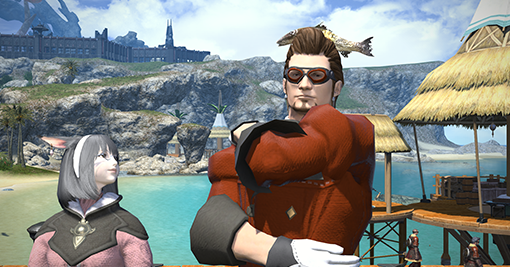 Defenders of Eorzea in FFXIV Patch 2.3
After the defeat of the Leviathan, the Wariors of Light have been left to idle. However a new call for heroes is heard from Thanalan, Black Shroud and Coerthas. In the coming patch, Final Fantasy 14 account holders will be given new quests for the main storyline, along with new bosses and monsters to take on. This of course means new opportunities to earn FFXIV Gil.
Solve a new case for FFXIV Gil
Hildibrand and Nashu have a new case and he will need the help of sleuths and FFXIV Gil hunters once more.  Assist the inspector as he seeks to thwart the Phantom Thief's attempt to steal the lapis maiden's virtue. All this and more in Patch 2.3.

The upcoming patch for Final Fantasy XIV: A Realm Reborn will be introducing a new PvP challenge for FFXIV account holders. Frontline as it is called, will call on Final Fantasy 14 account holders to defend territories for their Grand Company. This comes with FFXIV Gil rewards of course.
Participating for FFXIV Gil
Players will battle for control of the Carteneau Flats in three teams of 24 characters. Each team represents a Grand Company. Participants can then complete various objectives to win points. These can be defeating monsters, capturing locations and besting other players. Winning teams will receive FFXIV Gil and FFXIV items.
FFXIV Gil and item rewards
Participants will receive PvP experience and actions points. Additionally, winning in Frontline will reward your FFXIV Gil hunter with Wolf Marks. These can later be turned in for various gear. Finally, repeat wins can reward a player with a Warsteed mount.