Patch 2.4 of Final Fantasy XIV: A Realm Reborn adds more than just new dungeons and classes. It also adds three new Trials for FFXIV account holders to earn FFXIV items and FFXIV Gil in. Two of the said Trials feature the primal Shiva. After all, this is the Dreams of Ice content update.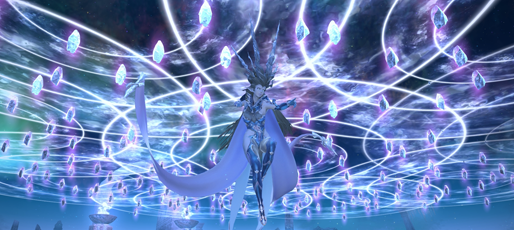 Facing Shiva for FFXIV Gil
Dreams of Ice for Final Fantasy XIV: A Realm Reborn adds The Akh Afah Amphitheatre (Hard). This Trial pits Final Fantasy XIV Gil hunters with average item level 80 or above against the primal Shiva. Final Fantasy XIV account holders need to first have their character on the quest The Instruments of Our Deliverance before they can enter this Trial. The said quest requires characters to have a Disciple of War or Magic class at level 50. They must also finish the A Simple Plan quest. Once these requirements are met, they can enter the Trial. The Trial is designed for eight players and will remain open only for 60 minutes.
Facing Shiva AGAIN for more FFXIV Gil
Those who want a more difficult challenge can take on the Extreme version of The Akh Afah Amphitheatre. Characters will need to be on the Drop Dead Shiva quest available only to those who have cleared the Let Us Cling Together quest. Would be challengers would also need to prove their worth by finishing The Striking Tree (Extreme).
The Trial itself requires a party of eight with each member having an average item level of 95 or more. Additionally, only characters with a level 50 Disciple of War or Magic class can enter.
Coliseum fight for FFXIV Gil
The third Trial added by Patch 2.4 is The Dragon's Neck. Players wishing to take on this Trial will need to get their characters on the quest The Coliseum Conundrum. The latter requires characters to first finish The Trouble with Truffles quest. This eight player Trial only allows characters with gear at or above item level 80 to enter. Like the other two Trials it also only allows those with a level 50 Disciple of War or Magic in.