FATEs are a good way to get FFXIV Gil and items for Final Fantasy XIV account holders who do not mind working with other FFXIV account holders. The Odin FATE officially known as Steel Reign, is one of the more challenging FATEs that most players want to take on, but have a hard time doing so. Hopefully, our guide will help you and your friends get a gold medal on it easier.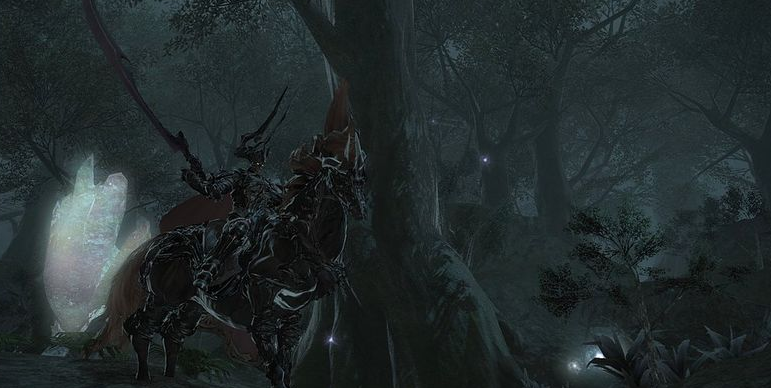 Fighting Odin for FFXIV Gil
Final Fantasy XIV Gil hunters can find the Steel Reign FATE featuring Odin while exploring. This mounted warrior periodically roams East Shroud, Central Shroud, North Shroud and South Shroud. Players will know that this boss is around when the area takes on a dark and foggy feel with storms on the horizon. When they do encounter Odin, he will look like the last person who killed him.
Skills your FFXIV Gil hunter needs to watch
Odin behaves like most bosses in Final Fantasy 14 and can be taken down similarly. The parties taking him one should have tanks to gain his enmity, healers to keep everyone alive, and everyone else dealing damage.
Like with any boss fight, participants need to be wary of the skills Odin unleashes. Of note is Gungnir which deals damage over time over a large circular area. Additionally, while the skill is up, Odin will be invulnerable.
Other skills to watch out for include Einherjar and Valknut which will damage players around Odin. Hall of Lead will slow players near the boss. Meanwhile, Hall of Stone will apply a debuff to character near Odin.
At around 1 to 5% health, Odin will unleash his final skill Zantetsuken. This ability has a 30 second cast time and must not be allowed to finish. If Odin does finish casting the skill, ALL players in the FATE will be killed instantly.
Items for the FFXIV Gil hunter
Upon defeat, Odin rewards those who got Silver Medal Completion with an Odin's Mantle. Those who managed Gold Medal Completion however will receive 5 Odin's Mantle. These can be traded with Aelina in Mor Dhona for FFXIV items. The mantle can also be crafted into the Dark Divinity Falleth furniture item.