All the Little Ladies in Final Fantasy XIV: A Realm Reborn are in for a treat. The Little Ladies Day event will be giving you a chance to get neat FFXIV items and FFXIV Gil from a new quest. Check below for details.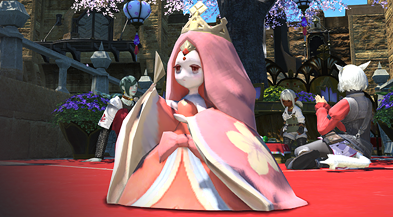 Getting a doll
From February 28 to March 13, 2014, players will find Royal Seneschals in Limsa Lominsa, Old Gridania, and Ul'dah. They'll be giving out quests to help Serendipity at the Goldsmith Guild in creating a Wind-up Edvya Princess Doll. Finishing quests will yield experience and FFXIV Gil.
Here are the official information from the Final Fantasy XIV Official Website:
Event Schedule
Friday, February 28, 2014 at 12:00 a.m. to Thursday, March 13, 2014 at 6:59 p.m. (PST)
Little Ladies' Day
Ever wont to serve the little ladies of Eorzea, the royal seneschals charged with overseeing the event will be on hand in each of the city-states, ensuring that any and all can participate in this year's festivities.
Gil rewards and more from the event
Aside from the FFXIV Gil that will be added to the characters on your FFXIV account, you'll also get various items. Going through the event quests will give you a Wind-up Edvya that can summon a minion when used. You can also get Sweet rice cakes that will boost your EXP by 3% for 30 minutes.